It is well known that Italy and France are leaders when it comes to food and beverage, as they have been culturally and historically associated with fine dining and healthy lifestyles for centuries now. Both of these national cuisines are known for their regional diversity, their abundance of taste and for being some of the most popular and copied abroad. Even though international stereotypes and cliches describe these two economies as tendentially traditional and less prone to innovation, nothing could be further from the truth in the food and beverage industry.
Despite global insecurity, the sector is alive and well in Italy and France and some say it is even experiencing a new renaissance, with customers worldwide lining up to try the two countries' specialties, no matter the cost or difficulty in obtaining them. This comes to no surprise to experts in the field, who know that, thanks to their history, reputation and willingness to jump on the innovation wagon, Italy and France will probably remain global leaders in the food and beverage sector for decades, and offer aspiring workers a plethora of opportunities for personal growth and self realization.
The Food and Beverage Industry in Italy
The food sector is one of Italy's most important industries, employing around 385,000 people in more than 6,800 companies, and generating a total turnover of more than EUR 140 billion last year, which amounts to about 8% of Italy ́s GDP. Food production in the country has increased exponentially this past decade, with export of agrifood products and beverages recording solid increases (6.9%) even before the Covid-19 pandemic hit. The beverage sector for example has been routinely recording excellent export performances, particularly for wine, of which Italy has become the largest exporter worldwide.
The global instability generated by Covid-19 has brought to the surface the tenacity and resilience of Italian companies working in this sector, who during these difficult months of volatility and insecurity have shown their great adaptability, flexibility and willingness to invest in their future. The "made in Italy" brand continues to be highly valued by customers across the globe, because it symbolises great taste, refinement and more importantly, reliability. The asian market in particular seems ready to be plucked: experts report a predicted growth of about 3.3% in this region, with positive performances in China, India and Vietnam despite economic contractions due to the pandemic.
Top food and beverage companies can be found all over the Italian peninsula, with giants in the industry mostly located in the northern regions of the country. For example, the world's leading pasta maker, Barilla, today employs more than 8.5 thousand workers and generates about $4.3 billion in revenue annually, but there are plenty of other famous brands dotting the landscape, such as confectionary producer Ferrero, coffee magnate Lavazza, and beverage juggernaut Campari. While even the biggest Italian food retail businesses are small compared to other major international players, the sector is very innovative, and constantly looking for new professional figures, particularly young, talented and ambitious individuals with a strong background in the sector and ready to bring sustainable and innovative practices to core sectors of their business.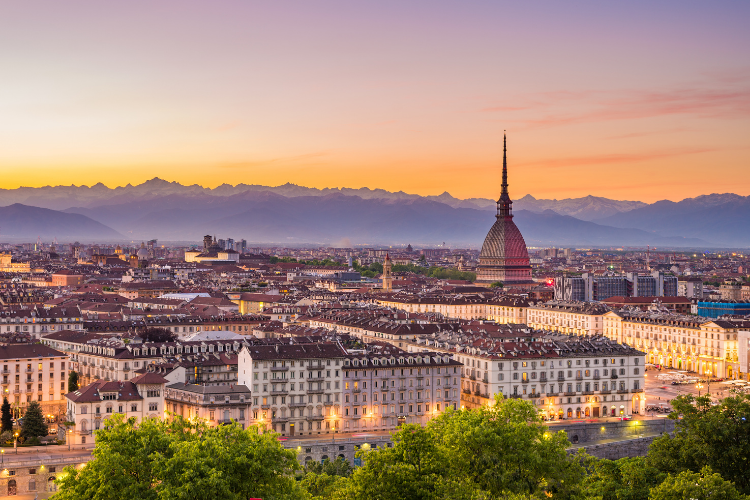 The Food and Beverage Industry in France
Opportunities are abundant across the alps as well, with the french food and beverage sector continuing to be well regarded and a stable sector of the nation's economy, that experts describe as mature, sophisticated and well catered by global suppliers. Like in Italy, the Food and Beverage industry is a key sector of the French national economy, which, according to the National Association of Food Industries (ANIA), generated revenues of over 190 billion last year.
France is the fifth largest food exporter worldwide, with leading positions in the production of wine, sugar, cheese, and poultry. The country enjoys a worldwide reputation for the quality of its food products, which are well regarded globally. Top food and beverage companies in France are abundant, and include multinationals such as Danone, which employs 100 thousand employees and reports an annual revenue of $28.4 billion, or Lactalis which employs 85 thousand workers and generates $24.3 billion annually. Other key players in the industry include giants such as Bigard, Tereos, Bel Group, Bonduelle. These and other companies are willing to invest in new personnel if it means attracting workers with a good understanding of modern processes and willing to go out of their way to make them more competitive on the international market. The french economic landscape is particularly interesting due to its scocio-economic and demographic changes, which have significantly impacted food trends in France in the last few years. Modern french consumers want food products that offer better taste and health benefits. There is a great and growing demand for natural and organic food products, particularly produce. Consumers of french foods are looking for more ethical meals, but also fish and seafood products, vegan and gluten free produce and food supplements. Aspiring food and beverage managers should look at these general trends when seeking employment in the industry, as it is reasonable to assume that will continue in the next few years, as new technologies and trends continue to innovate this exciting and rewarding sector.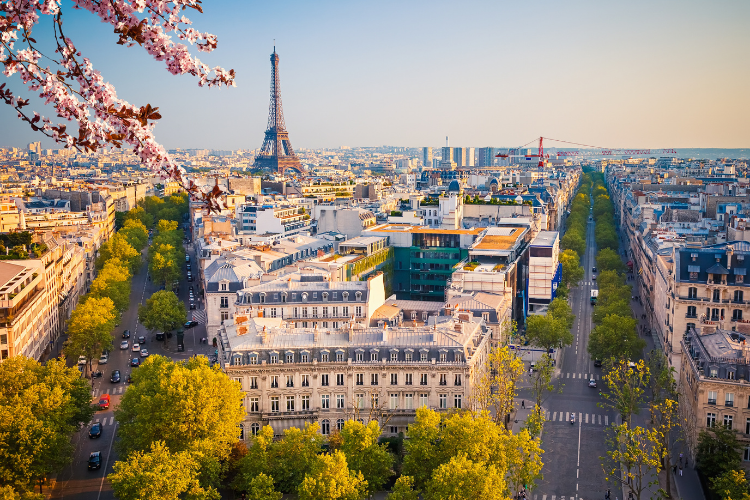 Strong Ties and a great reputation – why you should choose ESCP's MSc. in Food and Beverage Management
Clearly, the Food and Beverage sector is a budding industry in Italy and France, projected to grow exponentially in the coming decades. But trained professionals are hard to come by, and very few universities have the resources and expertise to prepare the leaders of tomorrow, capable and willing to bring forth the level of innovation needed by firms to remain competitive in this constantly changing environment. ECSP is one of these schools, thanks to its strong ties to leading companies in the industry in both countries, its great reputation in this field and a large and growing network of alumni to network with. The university's Master of Science in International Food and Beverage management can be a stepping stone for any talented and ambitious individual wishing to leave a mark in this sector. What better place to start your career than the place where it all began?
Bibliography
Market Monitor: Focus on Food Performance and outlook
Food Industry in France: Trends in the French Food & Beverages Market
La Roadmap del futuro per il Food & Beverage: quali evoluzioni e quali sfide per i prossimi anni
Top 10 Food & Beverages manufacturing companies in Italy by revenue for June 2021
Top 10 Food & Beverages manufacturing companies in France by revenue for June 2021