Author: Serafino Pinna Vodret, IFBM student Class 2020
As agreed upon via WhatsApp, we went to Uagliò on a Wednesday evening. Carla Ferrari, the co-owner who I had previously spoken to on the phone, welcomed us. Uagliò was founded by Carla herself and her boyfriend Gennaro Generoso, in December 2019, right before beginning of the pandemic.
My ESCP colleague Corinna and I had prepared a bunch of questions that we wanted to ask her, but, as we started the interview we realised that we wouldn't even need our notes as she made as feel very comfortable and made this interview a very pleasant conversation. We started talking about her and her background. Carla is French, born and raised in Paris. This surprised us as she speaks perfect Italian with a slight Neapolitan accent. I was very curious, so I asked her about it. She told me that she had learned Italian over the past 3 years and she had gotten her Neapolitan accent from Gennaro.
Carla obtained a bachelor degree in culinary arts management in Paris. Every Summer after the final exams, she did various internships in high-end restaurants. Meanwhile, she created a small catering company that operated in Paris through which she organized weddings and events. The restaurant internships and the company experience made her realise that this hectic kind of lifestyle was not for her so she decided to apply for the ESCP Master in International Food and Beverage Management.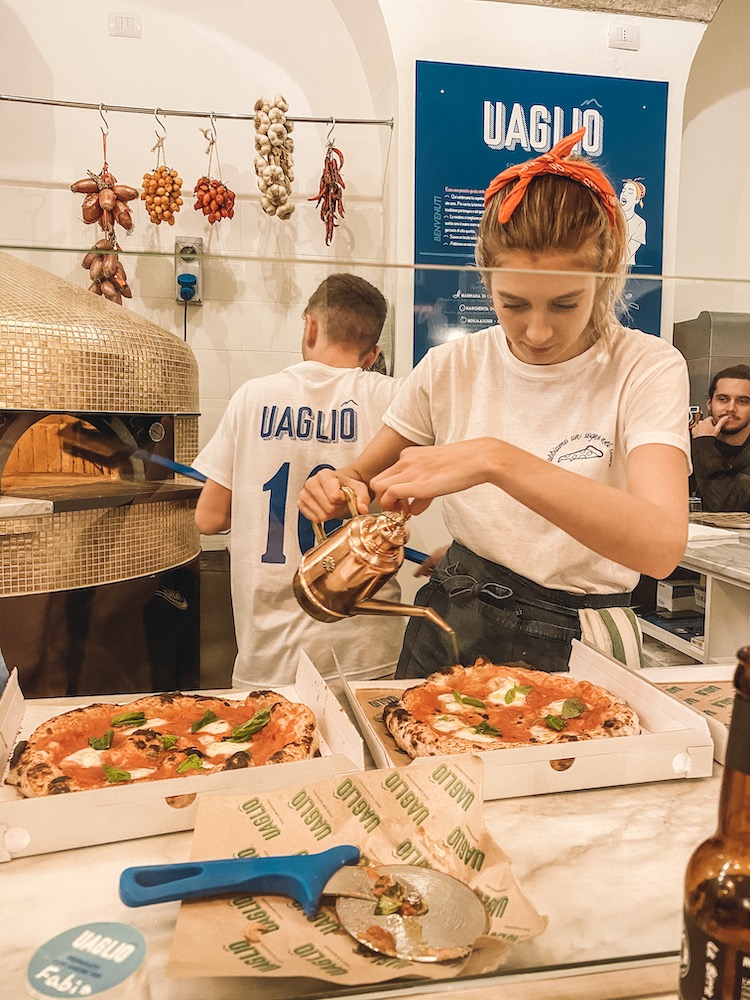 She told us that she is very proud of the decision she made to apply for the IFBM. She admitted that it was thanks to this programme that she not only managed to learn Italian from scratch but was also able to open a very successful pizzeria with Gennaro (an ESCP`MBA alumnus). Before opening she took advantage of all the knowledge and experience acquired during the master. Carla told us that she received precious advice for the development of their project from her old professors with whom she has kept in contact.
Being new students of the IFBM programme, we were both craving for her advice and had quite a few questions about her time at ESCP. She said that the company visits were very useful as she had the opportunity to gain insight into the workings of many different companies operating in the same industry, but at the same time so different from each other, both in size and management style. She suggested we take advantage of the various lectures given by the top managers that come to class to present their companies and other specific topics. She admitted that sometimes she could have benefitted more from the speakers, for example by asking them for advice or contacting them by email so as to improve her understanding of the sector they operate in.
At the end of the interview we ate two wonderful pizzas, proof of their passion for and involvement in food culture.