Author: Ankit Mishra
ESCP Business School has made me fall in love with Italy and my studies. I am enamoured with Italy and its seemingly endless supply of wine regions, vineyards and quaint villages perched on the rolling hillsides of Tuscany. Sightseeing and wine drinking in Tuscany – is there a more perfect combination in life? Tuscany's wine heartlands, the most spectacular scenery on earth. To taste, drink, and dine exceedingly well, this magical land has no peers. For who could resist the rolling hills, the cypresses, the vine-clad slopes, the dreamy sunsets.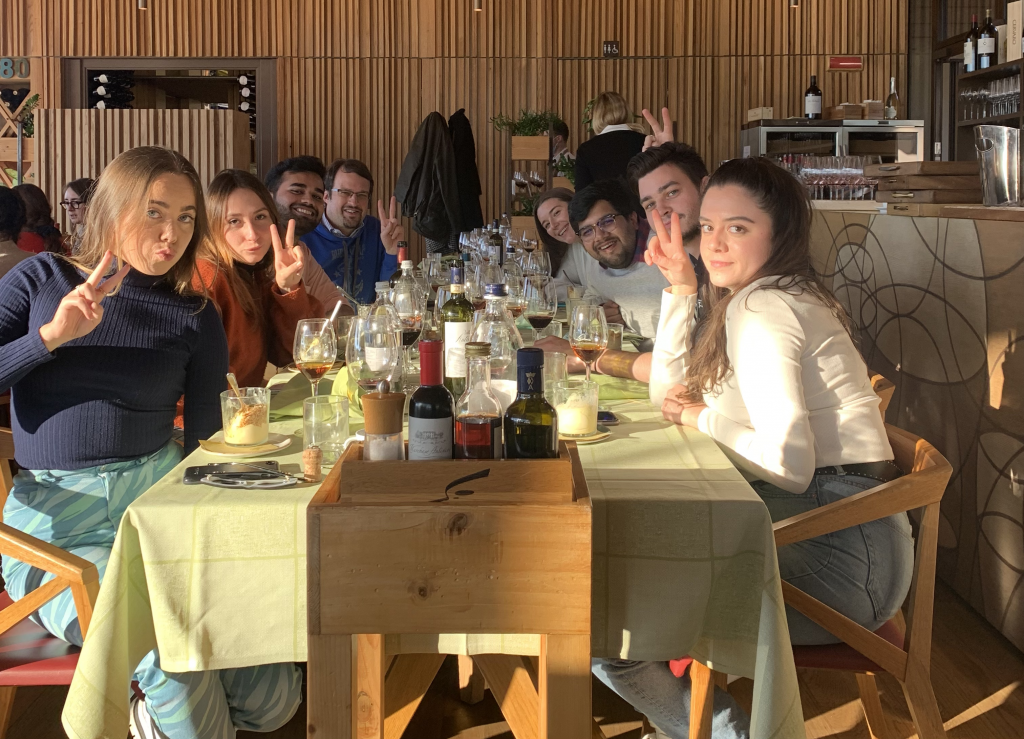 A group of 50 highly enthusiastic students of M.Sc. In International Food & Beverage Management at ESCP Business School went on to conquer another day in this beautiful heaven on earth, Tuscany. A cool sunny day started with some freshly baked croissants, cappuccino and other breakfast delicacies at the hotel. After the wonderful day at Castello di Nipozzano we were off to Marchesi Antinori. Marchesi Antinori wine estate is the epitome of modernity. It's a perfect blend of modern architecture and technology inspired by traditional family business values. It has a great ambiance and bustling energy. The materials and technologies evoke the local tradition with simplicity, coherently expressing the theme of studied naturalness, both in the use of terracotta and in the advisability of using the energy produced naturally by the earth to cool and insulate the winery, creating the ideal climatic conditions for the production of wine. The idea of Marchesi Antinori, that has been in business for 26 generations, is to create a perfect mix of construction and rural landscape. Every corner is a picturesque location here, we were passionately capturing every Instagram-worthy moment.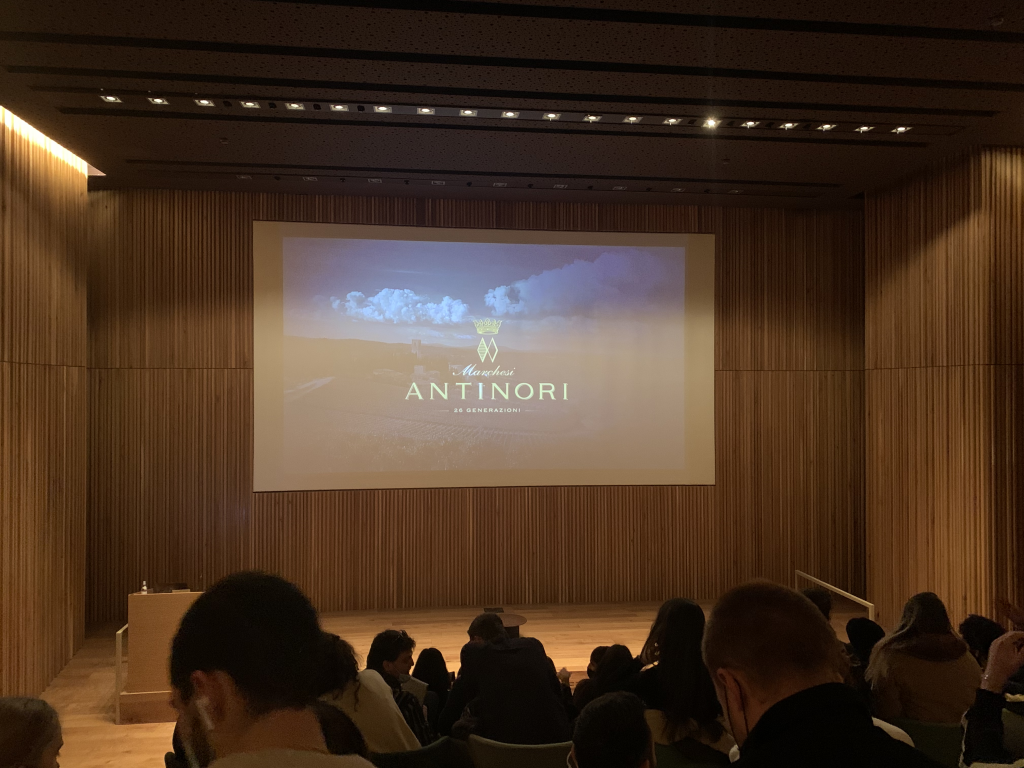 Our visit started off with an enlightening seminar on digital marketing and advertising by Duccio Leoni, Digital specialist and image manager at Marchesi Antinori, followed by a welcome drink. This seminar was all about adopting new marketing trends and implementing them in your firm to get the best results, use of social media for promotion and a detailed presentation on how to start and go on with the process of building your company's image. What better way to start your day than a sparkling wine by Marchese Antinori's Cuvee Royale. We went around the grand architecture of the cellars and experienced the wine making process closely while experiencing the art on every wall of the winery. A mesmerising view overlooking the wine estate from the rooftop of this stunning winery is surely a feast for the eyes.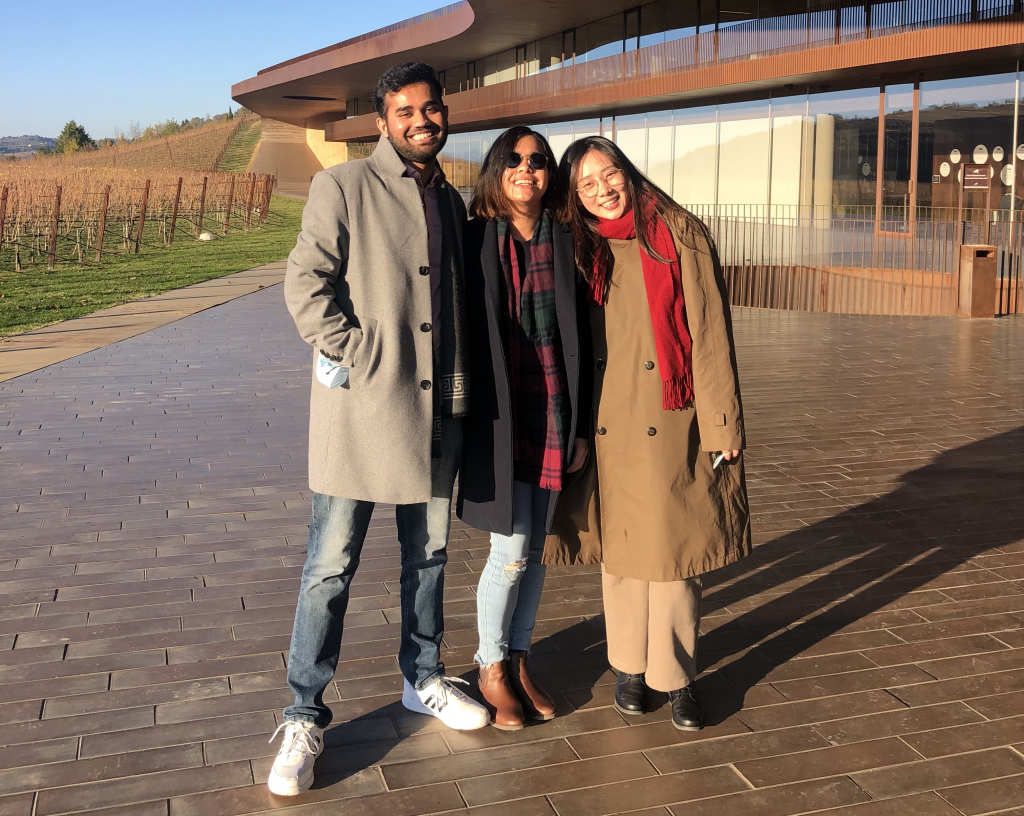 We are in F&B management so how could we forget about all the good food we had. Our beautiful day and the whole stunning Tuscan experience came to an end with a tasty lunch at a rooftop restaurant at Antinori's. Fresh pasta, salads, cold cuts, lots of cheese, mouthwatering dessert and of course the best of the wines. The food was made with fresh local ingredients and perfectly paired with a variety of wines. My favorite was Antinori's dessert wine, Vinsanto del Chanti Classico, perfectly paired with almond crunch gelato.
The whole tour did not just teach me about the winemaking process but also how beautifully Antinoris have managed the whole business over so many generations, their strong values and their strategic way of not only selling wine but selling an experience to the consumers. My classmates and I learnt a lot just by spending a few hours at that place.
This experience perfectly defines why I study at ESCP Business School, where practicality goes hand in hand with theory. Lots of fun and loads of learning. An experience to enjoy and remember.