Author: Crystal Sam Rodriguez
Every year ESCP Business School organises an experience called Langhe Day as part of the Master in International Food and Beverage Management (IFBM). Now for those who don't know, Langhe is a hilly area in Piedmont, particularly famous for its wines, hazelnuts and truffles. On the first day of our programme, the one thing we were told about Langhe Day was that we had to prepare ourselves for a long day of tasting. Prepare ourselves we did and here is how the day went.
We anxiously gathered in front of what seemed vaguely like an entrance, on a particularly winding gravel road in an area bordering the famous village of Barolo. Little did we know of what awaited us beyond the tawny metal gates. "Welcome to Ettore Germano", we heard someone say in a strong voice. Sergio Germano walked up to us and proceeded to introduce himself as the man behind the wine at Ettore Germano winery. His great-grandfather started cultivating the vines in this region in 1865 but the winery as we know it today was founded by Sergio's father, Ettore, in the 1950s. We were then led by Sergio to a beautiful tasting room made entirely of glass, overlooking the vineyards of Serralunga d'Alba. There was a moment of silence on the balcony as we gazed in awe at the colourful hills that seemed to extend all the way to the horizon.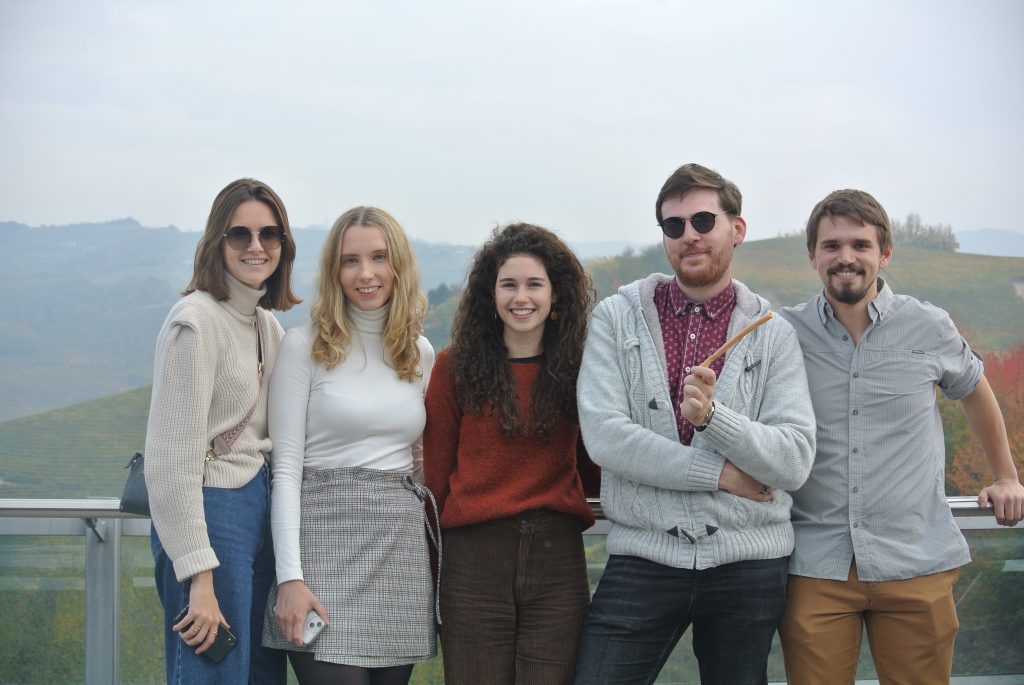 As we took our seats at the tasting table laden with grissini, I had a look at the label on the bottle and instantly recognised it. A few of us had shared a bottle of Hérzu the week before week at a popular student hangout.
The first wine that Sergio had us try was his Alta Langa DOCG Extra Brut 2015. Together, the five of us at the table sniffed, swirled and sipped, trying to get the most out of the wine. Words like minerality, toasted bread, peach and apricot were tossed around, which sparked a heated debate on the differences between the aroma of a peach and an apricot. Only with a group of IFBM students can you debate the nuances of stone fruit in white wine, without anyone leaving out of boredom.
Eager to find out more about his wines, I walked up to Sergio. With my notebook and pen at the ready, I went through the 101 questions in my head. I told myself, "Keep it brief, ask only the essentials." So, I asked "Why do you make sparkling wines? After all, they're not typical of this region or this landscape." He looked at me with a half-grin and said, "Well, it's simple. I like sparkling wines, so I make them. I do what I like." Intrigued by his simple yet perfect response, I couldn't help but stifle a laugh.
Being the extremely curious wine enthusiast that I am, this prompted me to continue my conversation with him further. One of his wines, the Nascetta, caught my attention in particular. I detected notes of white pepper when tasting the wine but I wasn't sure, so I asked again. Rightly enough, Sergio said that white pepper and thyme are indeed peculiar aromas found in his Nascetta. He went on to explain how the limestone terrain of Serralunga d'Alba and the aging in clay amphoras gave the wine this slightly spicy note. Suddenly I realised how lucky I was, discussing terrain and wine aromas with one of the most important winemakers of the Langhe region. It's really a one-of-a kind experience that only comes with being part of ESCP.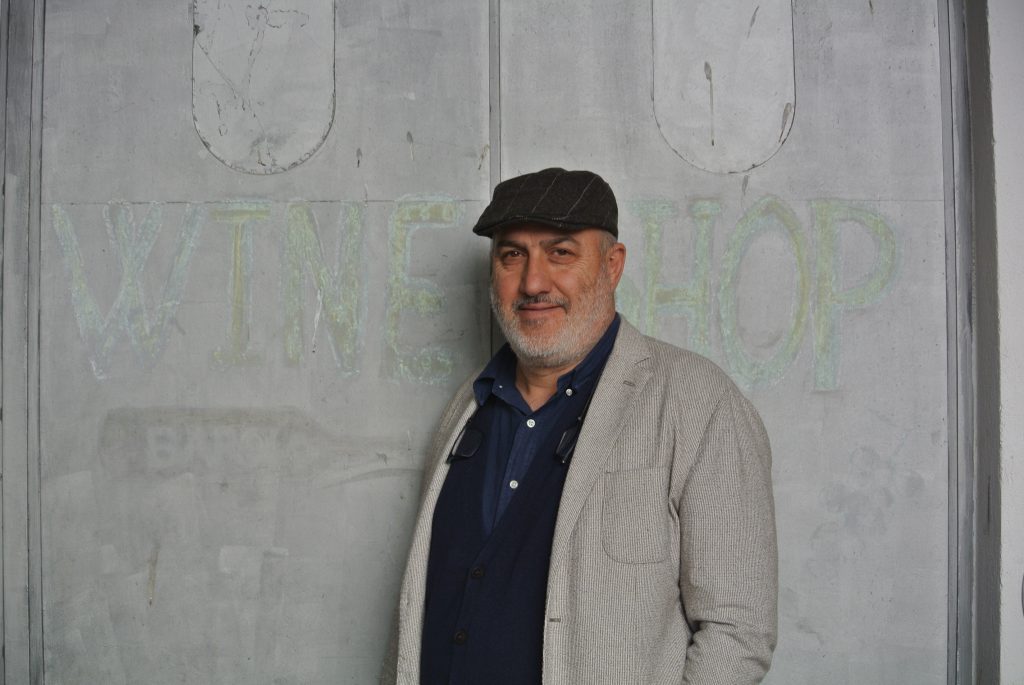 As we walked out of the winery with bottles in our hands and smiles on our faces, I thought about how Sergio's winemaking philosophy made so much sense. In a way, I'm practicing his philosophy too. The IFBM is indeed what I like.