Authors: Lisa Cadamuro, Lina Hartwig, Mariya Makarova, Thibaud Paillard
What on earth is a Hackathon?
On the 12th and 13th of November we had the extraordinary opportunity to take part in our first ever Hackathon with our team of four enthusiastic young members. We were really excited about this new DigiEduHack experience offered by our School and organised with the international network of EIT Food. As students of the Master in International Food&Beverage Management at ESCP Business School, we were very inspired by the general theme of the event: circular models for urban food, which is a hot topic in our specialisation and a significant issue for the future of our planet. The two days were rather intense, as we received a lot of input, but we also did our best to come up with a successful original idea. The numerous professional presentations during this event contributed to our better understanding of the challenges represented by waste management and the difficulty of starting a business. Thanks to a lot of advice, support, inspiring workshops and feedback, we were able to come up with a concrete solution.
The idea for the NoWayste App came to us during one of the introductory talks; up to then all of those depressing statistics had made us feel like the bad guys. Now, it was time to propose a solution that would reverse that feeling completely. The success of TikTok's challenges gave us an idea – people imitating the actions of others in the form of a friendly competition. And this is where the NoWayste App comes in. Through the entertaining routine of challenges among friends and family, people would perform simple tasks to reduce food waste, and the app would offer them advice on what alternative actions they could take. Moreover, for extra points, they would get noticed and get bonuses, to be used in real life.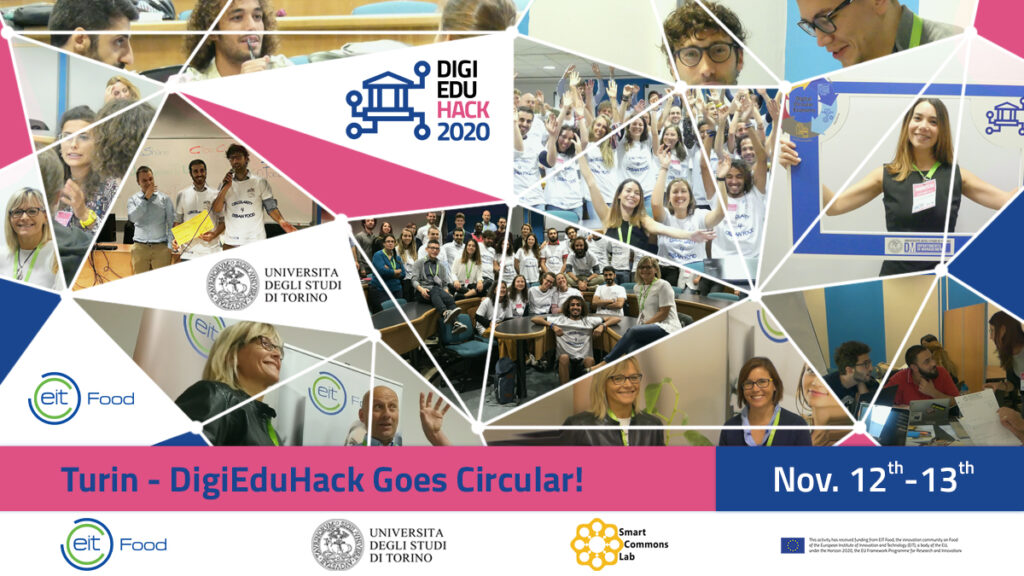 To cut a long story short, the DigiEduHack was definitely a unique experience, not only because of the technological challenges that have been introduced recently, but also due to the mental challenge it presented us with. Our idea was the result of 24 hours of ups and downs and moments in which we felt stuck, but always followed by moments of pure energy and optimism.
Luckily, our team spirit proved itself to be strong enough to carry us through the difficult moments, to help us push through and keep us motivated. Considering the fact that some of us had literally just met, such team spirit could not be simply taken for granted.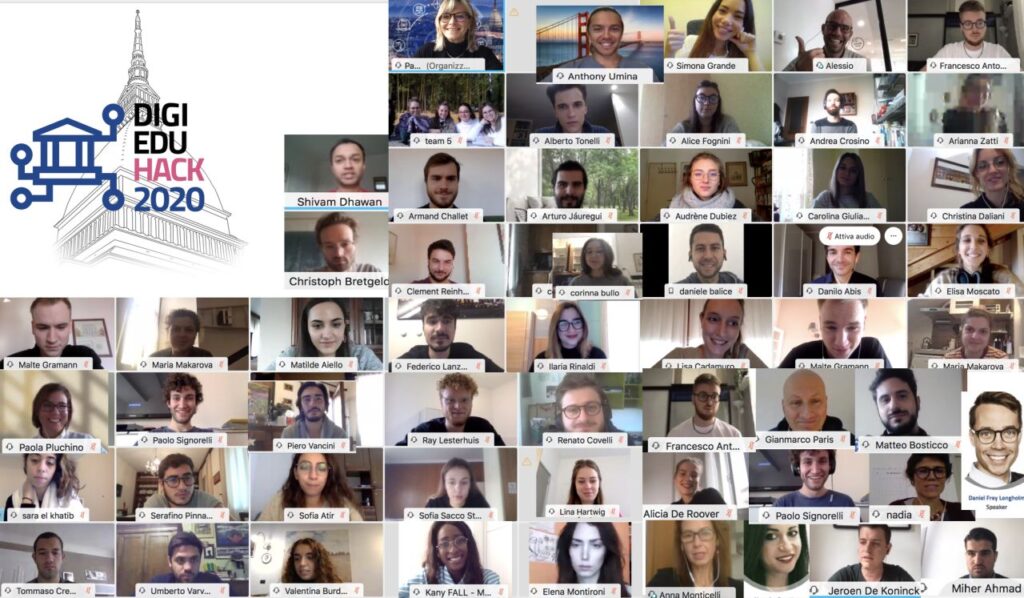 The guest speakers' talks added to our previous knowledge, experience, skills and creativity, and the teamwork contributed to our successful completion of the hackathon. And, maybe even more importantly, it introduced us to new ways of putting our business-oriented minds to use, thus allowing us to contribute to the greater good, in this case represented by urban food circularity.
The Turin DigiEduHack aimed to identify innovative entrepreneurial approaches and educational methods to foster the implementation and governance of new business models for Urban Food Circularity.
The NoWayste group, made up of four ESCP students out of five members, won the competition and will compete in the final global DigiEduHack award contest.