Author: ESCP Turin Campus
For Michelle Vandamme, ESCP Business School alumna from Belgium, food science and nutrition have always been strong passions, which she's had the opportunity to cultivate since childhood. Embarking on a Master's in International Food and Beverage Management provided her with a deeper passion for these subject matters and a different take on her chosen path. Today, she works as a Global Research and Development Project Lead for Barry Callebaut, the world's leading chocolate manufacturer. Learn about Michelle's experience studying at ESCP's Turin and Paris campuses, what it means to work in Research and Development in the food industry and how the IFBM Master's helped her prepare for her chosen field of work.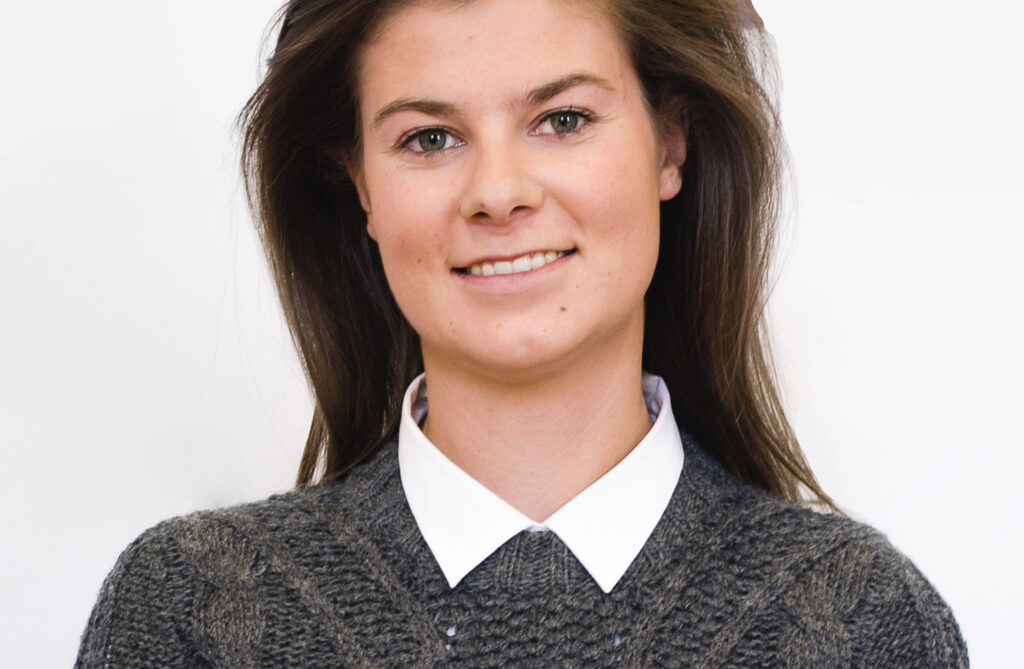 Michelle let's start from the beginning: after high school you enrolled in a Bachelor and Master of Science in Bioscience and Engineering, with a specific focus on Food Science and Nutrition. Has food always been your passion and what made you decide this was going to be the right path for you?
Passion for the food industry is embedded in my family, in fact we run a B2B company in edible oils. As a kid, I recall being particularly fascinated by our production processes. Thanks to my background, I knew from a very young age that I wanted to study Bioscience Engineering with a specialization in Food Science & Nutrition. Nevertheless, it was only during my studies that I started to understand the many facets and opportunities around the Food and Beverage Industry. Thanks to the Master in International Food and Beverage Management (IFBM) at ESCP I went even further, developing a deeper passion and appreciation for food quality. This course allowed me to see the food industry from a different angle: it's not enough to offer customers food as a product, you need to strive to make them happy by creating the ultimate recipe that provides a unique and indulgent experience in a sustainable and healthy way. Customers want food made with passion and love, and that's what we strive for, daily.
Please tell us more, why did you choose to enroll in the IFBM Master's at ESCP Business School?
After completing my studies I realized I understood the technical side of the Food and Beverage industry, but I felt I needed to expand my knowledge on several different aspects, including the "route to market" process. I asked myself, how do companies understand what consumers, our customers, are looking for? How do we identify business opportunities? I wanted to understand these aspects profoundly before diving into my professional career, with a further specialization in the Food and Beverage industry. As the IFBM Master's is unique in its kind in Europe, the decision to enroll was easy to make.
What makes the IFBM course so unique is the exposure you get to different aspects in the analytical and emotional field. Within the former you learn through theoretical lessons, testimonials and company visits. At ESCP we were taught how to create a flexible and profitable business, and had the chance to speak with many people from the industry willing to share their experiences, a truly priceless opportunity. Additionally, we learned how to operate in a multicultural team and the added value of incorporating different cultures and values to build a dynamic team. If you're ambitious, you'll always end up in a multicultural environment where it is paramount to understand everyone's values, how to approach people, how to do business and much more. If you don't master the latter skills on top of the analytical ones, you'll only be half as effective.
By enrolling in ESCP's IFBM you had the unique opportunity of studying in the Turin and Paris campuses. In your opinion, what are the benefits of studying in Italy and France?
Italy and France are both well known internationally for their marvelous food and beverage cultures. Thanks to some wonderful study experiences (a trip to Tuscany, cooking classes in ALMA, a culinary tour through Paris) we had the opportunity to understand the values of both cultures and their differences. Turin is a vibrant city located in the northwestern corner of Italy, and its home to a large number of companies that are famous worldwide, and this is very well reflected in the course. We had the unique opportunity to visit all kinds of companies – from small, family owned businesses to big corporations (Lavazza, Cameo, Lurisia, Caffarel and others). We also had the chance to talk to their owners and managers, who each shared their stories and challenges, filled with many valuable insights and lessons for our future careers.
Today you work as a Global Research and Development Project lead in your home country of Belgium, for Barry Callebaut, the world leading chocolate manufacturer. Can you tell us about your experience working for this company and what it means to do Research and Development (R&D) for a chocolate manufacturer?
Working in R&D for a chocolate manufacturer means passionately creating a product that brings joy and warmth to people – isn't that wonderful? I honestly love my job. As a project lead I'm the focal point between departments, and I work to deliver new forms of innovation. Having a dual insight into the food industry (from both the technical & commercial field) helps me to be an effective project lead, and to deliver the right product for our customers.
Working in R&D also means you need to be entrepreneurially minded, and to anticipate and continuously find solutions to problems. For example in 2020 we quickly had to build an external lab from scratch, to ensure R&D would continue independently of our production facilities. In the Covid era, companies that wish to remain competitive need to understand what consumers want and how we can support them in these difficult times. Innovation also needs to be flexible: customizing products to anticipate client's wishes but also in terms of development, for example by anticipating raw material availability and price fluctuations.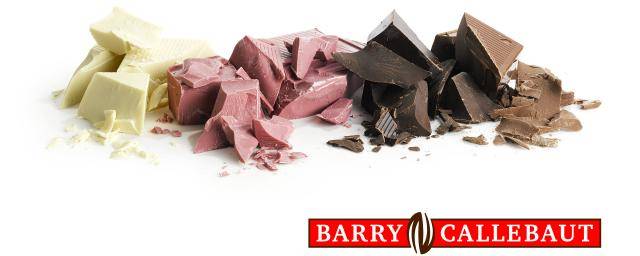 Where do you see yourself in a few years? What words of advice do you have for future IFBM students?
Professionally I have a strong instinct for leadership and I want to learn my business profoundly, by rotating between different departments. I want to understand how these departments operate and what methods they use, to be able to bring them together more effectively, into a synergistic team.
My advice for future students is to follow your passions, don't be scared of trying a few paths before finding the right one for you. Work for something that makes you happy, fight for something you believe in, even if it seems impossible at first. Be fearless, jump into opportunities, you'll figure everything out on your way there. And most importantly, bring a positive attitude along with you on your journey, on every step you make.