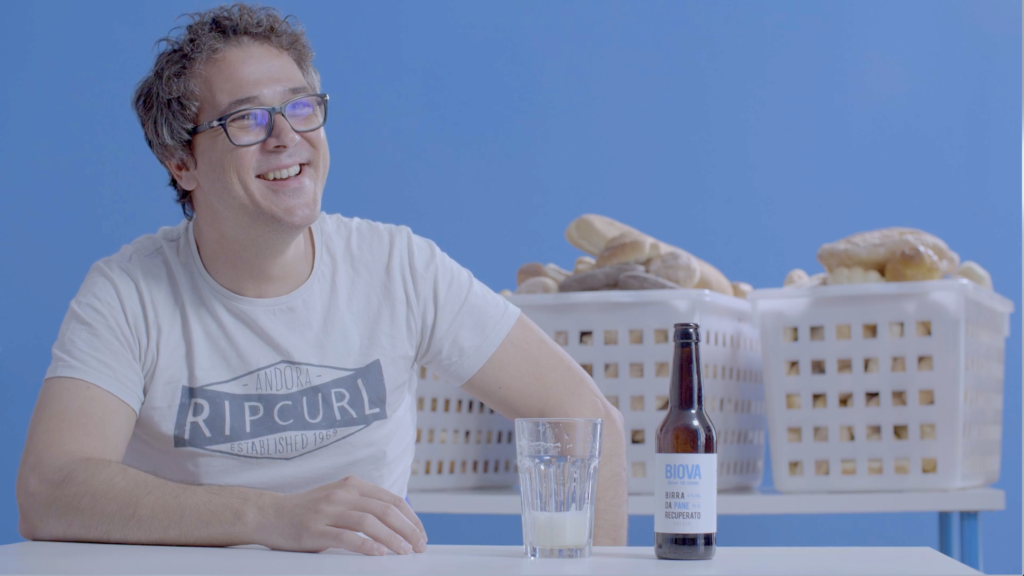 Incredibly, 1,300 tons of bread are wasted every day just in Italy because they are left unsold on the shelves. This alarming find led to the birth of the Biova Project, the idea of Emanuela Barbano, and Franco Dipietro. Biova is a circular economy project that transforms unsold bread into high-quality craft beer by working on a short chain. Biova is a Food Innovation company founded in Turin in 2019 with the mission to reduce food waste.This disruptive start-up is a role model for creating value from unsold food by turning it into a resource.
We discussed the story, the goals and the future projects of this virtuous and sustainable company with Franco Dipietro, Biova Project Founder & CEO, a guest speaker for the ESCP Master in International Food and Beverage Management.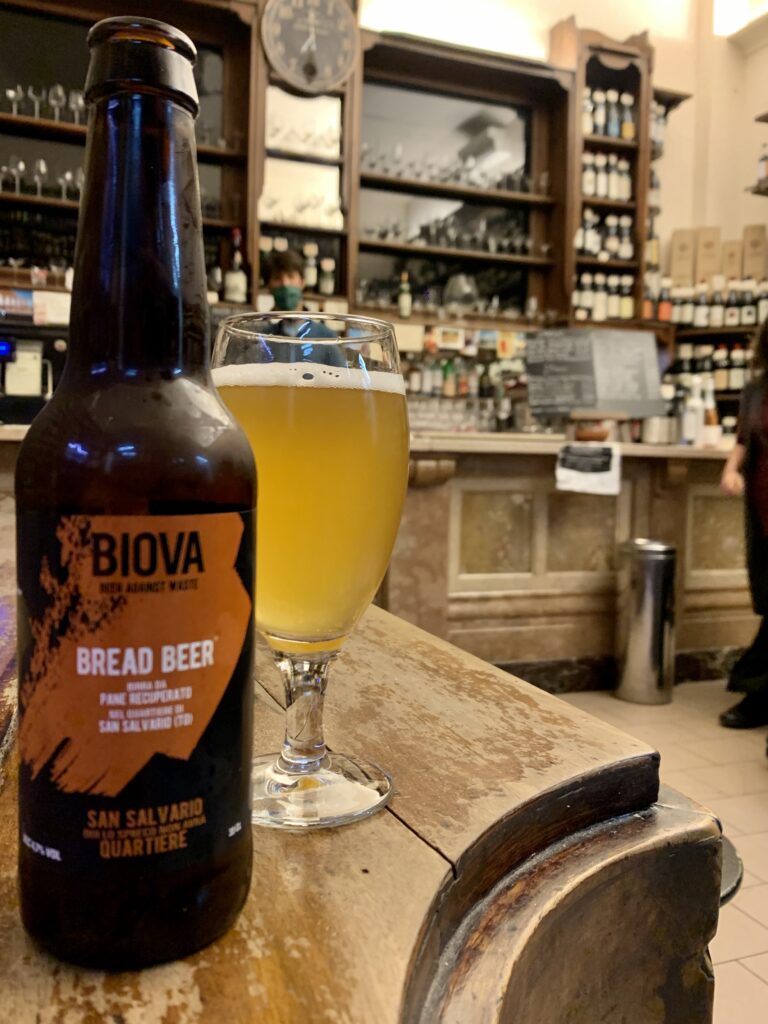 What led to the creation of Biova Beer?
I had the idea while I was volunteering for a Onlus Organisation that collected food surplus from catering events. Seeing so much wasted food along with the difficulties associated with redistributing the food, plus the enormous quantity of surplus bread at the end of the redistribution process, made us start thinking about a logistic system that could intercept food surplus before it turns into waste. That was when we came up with Biova Project: a way to reduce food waste by transforming it into something new.
How do you create value from unsold bread?
From 150kg of unsold bread we create 2500l of premium craft beer: from zero to high value.
What impact has your start-up had on the territory?
We have collected 2T of surplus bread in less than a year, saving over 1250 KG of CO2 every 2500l of beer.
You co-brand your beer with several bread supplier partners. What is the logic behind that?
We keep trace of the origin of the surplus bread so we can create labels for specific partners, so that our Beer can highlight their social responsibility.
There are other brands producing beers from bread. What differentiates Biova from its competitors?
We're the only company that has a quality protocol for the collection of unsold bread and that has connection with the non-profit world. We're the only one that has a business model that can scale the project in several territories.
What message would you like to convey with your beer?
Creating a more sustainable food chain is possible. We can do it.
What is next for Biova Project?
We're working on our next product. It will be a great surprise!