Sustainability and zero waste goals are more than just buzzwords at Aroundrs, a startup with the mission to reduce and eliminate single-use packaging on food takeaway and delivery services.  Learn how Giulia Zanatta and her colleagues plan on revolutionizing the food takeaway industry, both in Italy and abroad, with their innovative and market changing ideas.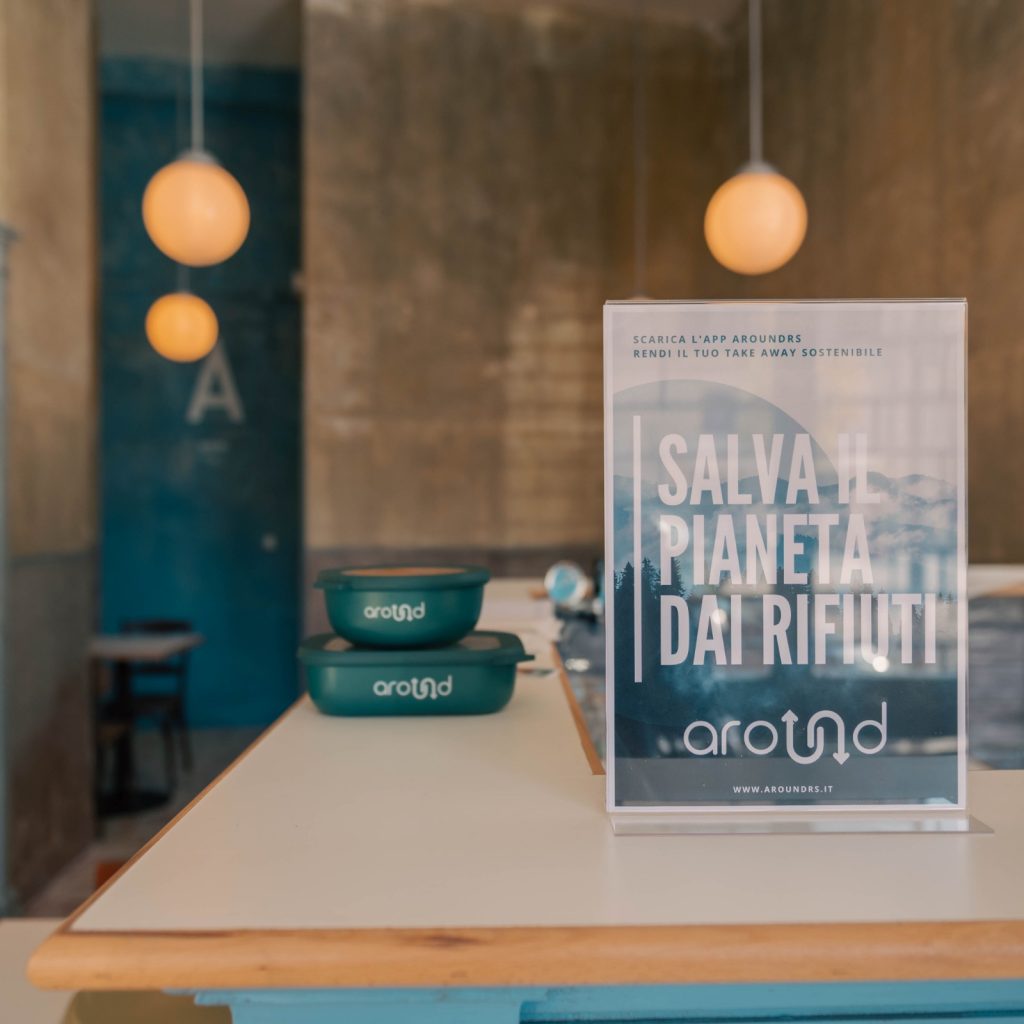 Giulia, you're the co-founder of Aroundrs. Can you tell us more about your company? What inspired you and your business partner to create this business?
During the 2020 Covid-19 lockdowns, food delivery and takeaway became a very common practice in Italy. We watched as friends, family and coworkers produced tons of waste through single-use takeout containers, and we decided there must be a better way to eat takeout more sustainably. It was important for us to come up with a convenient solution, so a reusable system was the obvious choice. This is how Around was born: we created the first digital reusable packaging-as-a-service solution for takeout, delivery, and convenience food – a deposit-free service for users of the AROUNDRS app.
We set up the company in 2021 as a benefit corporation, combining the goal of profit with the purpose of creating a positive impact for society and the environment, while at the same time operating in a transparent, responsible and sustainable way.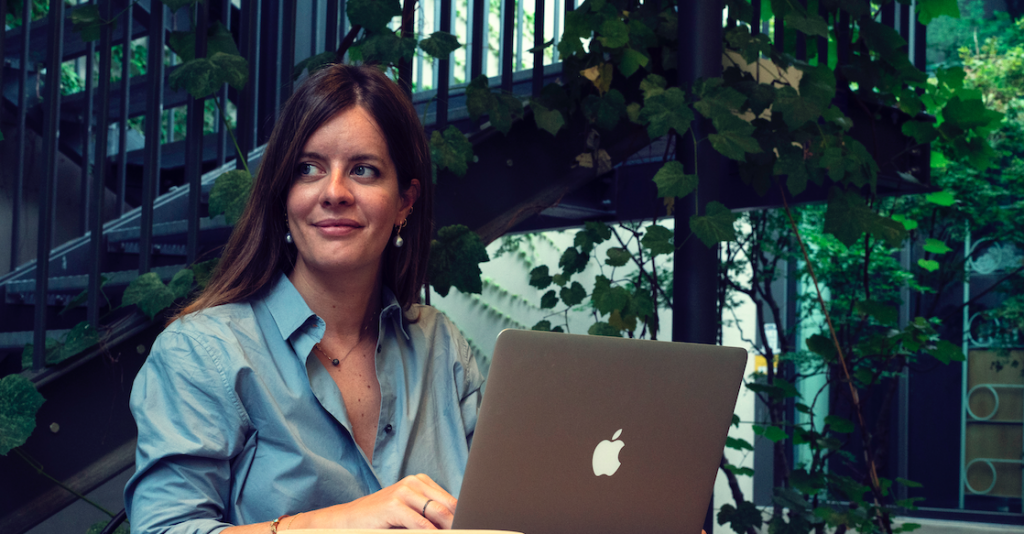 What is a smart bowl and how does it work? How does using a smart bowl promote sustainability?
Around operates Italy's first digital and deposit-free reusable system for food packaging,
offering a digital reusable packaging-as-a-service system for take-away and delivery, to eliminate single-use packaging waste. Our aim is to provide the operating system to make reusable packaging as easy and convenient as single-use packaging (i.e., no waste, higher quality packaging, impact tracking). For consumers, Around is comparable to other sharing services: users register in our app to receive their food in our reusable containers and return them to any partner (restaurants, bars, and other establishments that work with food), where the bowls are locally cleaned. No cash-out or deposit is needed for the bowl because all transactions run digitally with smart labels, and on our technological platform. This enables us to use incentives, gamification practices and promotions to motivate quick returns of the food containers, thereby maximizing bowl utilization and its impact on sustainability.Our clients' partners pay a fee per transaction and benefit from reduced packaging costs, reduced waste volumes, higher customer loyalty and extra revenues from eco-conscious consumers.
Reuse models can bring important benefits for users and businesses, including positive and superior user experiences, information about users and their habits, brand loyalty and cost savings. The transition from single-use to re-use not only helps eliminate plastic waste and reduces pollution but, if done well, also offers significant reductions in greenhouse gas (GHG) emissions, CO2 emissions and the impact of other negative externalities.
The Covid-19 pandemic saw a huge growth in food delivery services across the world, even in countries like Italy, where this practice was not the norm until a few years ago. Do you think the practice of ordering food to go is here to stay?
According to McKinsey & Company, before the Covid-19 pandemic put thousands of establishments out of business, the US restaurant industry was growing 3 to 4 percent per year. Delivery sales were increasing at roughly twice that pace (7 to 8 percent). While population growth was an important factor in this analysis, the bulk of the increase came at the expense of the grocery sector, with Millennials and Gen Zers preferring the convenience of prepared meals to the hassle of grocery shopping and cooking. It's clear to everyone that the practice of food delivery is here to stay, and users of these services will continue to grow, becoming an important share of the Food and Beverage consumption market in the near future.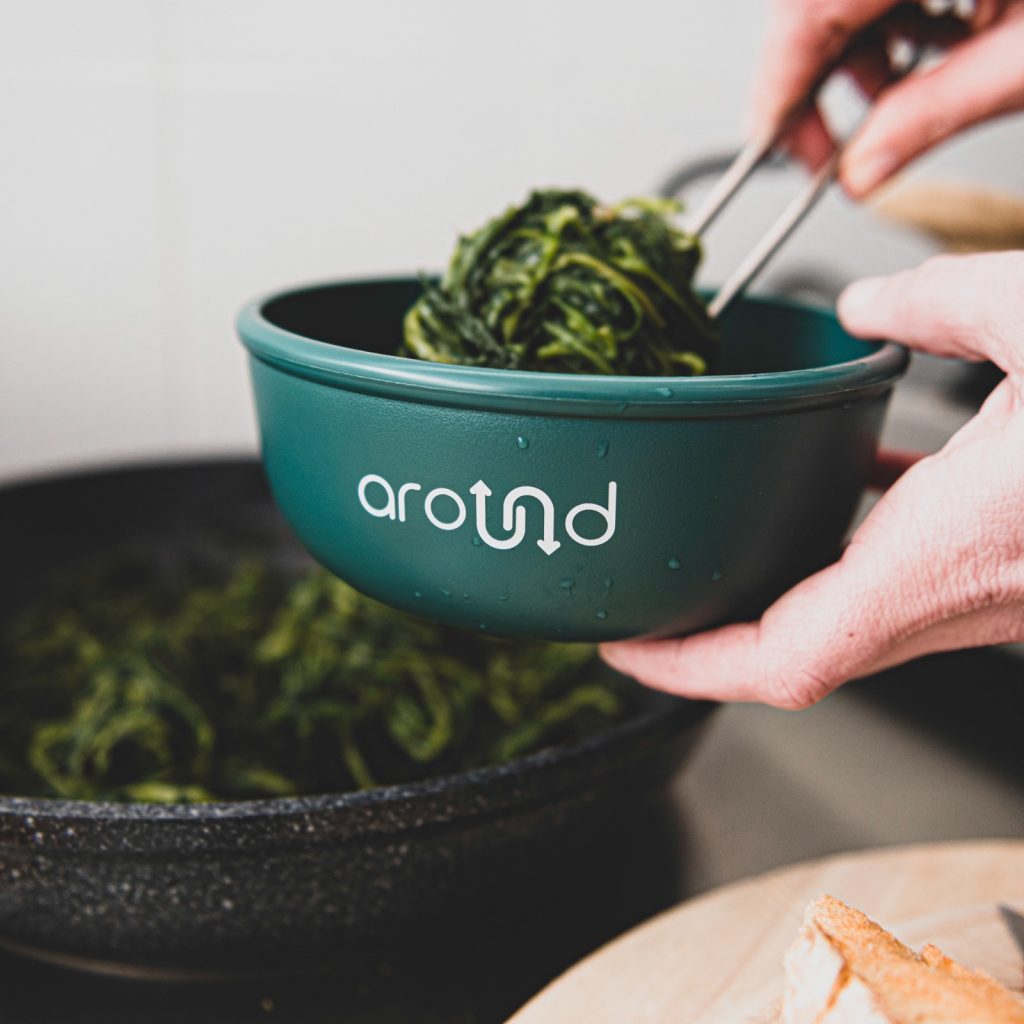 The food industry is well known for its unsustainable practices. Recent studies show that Roughly one-third of the food produced in the world for human consumption every year – approximately 1.3 billion tonnes – gets lost or wasted. Food packaging with its non-recyclable waste is also to blame. What can environmentally conscious companies and individuals do to change this trend?
Sustainability is becoming an essential requirement for companies across all industries. 62% of executives interviewed in a survey believe having a sustainability strategy is a necessary component for their business to remain competitive in today's global market, and an additional 22% think sustainability will be an important strategy to have in the future.
Companies, according to their business model, need to implement serious actions to reduce waste, both from food and its packaging. We offer our clients the possibility to improve their sustainability report and communicate their positive actions to their employees. We are working on 2 different types of solutions to make food sustainability a reality:
1) A zero waste catering service, geared towards company employees who can use our sustainable Around containers or 2) a service through which companies place an Around return box in the office, and employees consume food from outside providers in the Around reusable containers, and simply drop them in the Around return box once they have finished eating. Our company manages the data and logistics, measuring the savings generated by the reduction in waste, emptying the return box and cleaning the containers, putting them back into circulation for later use. Aroundrs is already active in several Italian cities, with plans to expand to several others in the near future.
Do you see any opportunities or challenges with your business idea, looking into the future?
Starting from 2023, restaurants, bistros and cafes that sell food and drinks to-go in Germany will be obliged to offer their products in reusable packaging. Similar legislation is being enacted in other countries across Europe, namely in France, Ireland, and the Netherlands, to eliminate disposable packaging in favor of reusable solutions. We expect Italy will follow this trend too, and introduce incentives for reusable initiatives.
The production of disposable food packaging uses a large amount of resources, but once opened, containers are only used for an average of about 30 to 60 minutes before ending up in the trash. At best, these containers end up piled together with countless others in waste incinerators, but in the worst-case scenario, they get discarded into nature, polluting our land, rivers, lakes and the sea. We're convinced that this system is unsustainable in the long run, and shouldn't continue in its current state. Things need to change, and fast, before we are overwhelmed by trash.
Our business has the aim of leveraging decades of Italian consumer experience with reusable packaging to reduce packaging waste on a global scale. We are working hard to make Around the premier operating system for no-deposit reusable packaging in Italy in the next two years, and looking forward, we plan on exporting our business model to other European countries as well.
Sustainability is a key component of ESCP Business School, and especially of the MSc. in Food and Beverage Management. What advice can you offer prospective students interested in bridging the gap between this industry and sound environmental practices?
We honestly believe sustainability to be the future of innovation. I think in today's world, with limited resources and a growing demand for single use products, there cannot be any serious innovation without a sustainability component associated with it. Sustainability is already starting to transform the competitive landscape, and companies will be forced to change the way they think about products, technologies, processes, and business models if they hope to stay afloat. I think this is an exciting revolution in the way things are done, and there is a lot that students can do to bring their idea to the forefront. The market is ripe for new, innovative and sustainable solutions, so be bold and be ready to contribute with your own.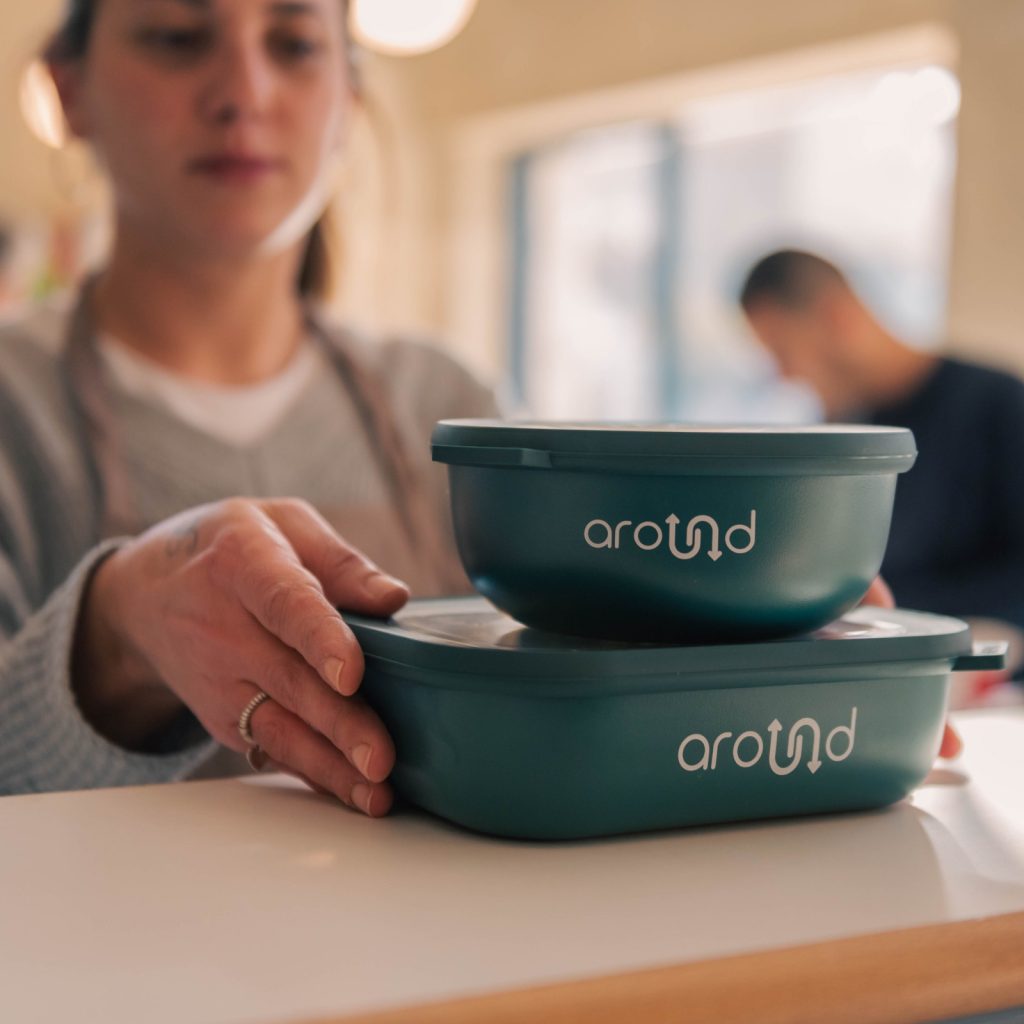 Thank you Giulia!